Our Founder
Andrea R. Gwosdow, Ph.D, President of Gwosdow Associates Science Consultants, LLC.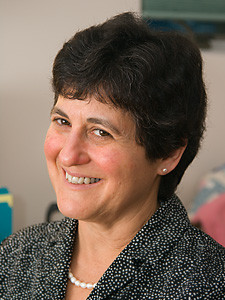 Dr. Gwosdow is a skilled scientist with experience leading research teams in systems physiology, endocrinology and immunology. Dr. Gwosdow has led Gwosdow Associates since 1997. She is also a Lecturer at Harvard Medical School and a Senior Scientist in the Endocrine Unit at Massachusetts General Hospital (MGH).
Dr. Gwosdow is an effective medical writer who has received the top awards from the New England Chapter of the American Medical Writers Association. She has worked around the world with a wide variety of organizations to improve their communication skills.
Dr. Gwosdow has expertise in animal, cellular and molecular biology; and data collection and analysis of laboratory samples. She is known for her clear explanations of complex scientific principles to a variety of audiences at all levels. She has developed and managed an award-winning business/school partnership, and has published over 20 articles in peer-reviewed journals such as the American Journal of Physiology, Endocrinology, Advances in Physiology Education and Science Scope.
Previous appointments include Research Scientist, Shriners Burns Institute; Visiting Assistant Fellow, John B. Pierce Foundation Laboratory and Yale University; Director of the MGH/Timilty Middle School Partnership; and Instructor at MGH's Institute of Health Professions.
Professional Accomplishments and Awards:
Current member of Education Committee and Chapter Advisory Council for American Medical Writers Association
2nd place winner of the 2014 Boston R&D Publications award for Clinical Writing
Winner of the Will Solimene Award for Excellence in Biomedical Communication
Winner of the Neil Duane Award for Distinction in Biomedical Communication
Honored for 20 years of dedicated service to the American Physiological Society
Recognized for outstanding service as President, New England Chapter of American Medical Writers Association
Recognized for serving as Physiologist-in-Residence for the American Physiological Society
Served on the Nominating Committee and the Science Curriculum Committee for the American Medical Writers Association
Professional organizations include: